JV/V Boys Basketball tonight at Thayer has been postponed. It is rescheduled for Saturday, February 11th. JV boys will begin at 2:00pm followed by the varsity game.
Willow Springs Schools will remain closed Tuesday, January 31. Stay safe!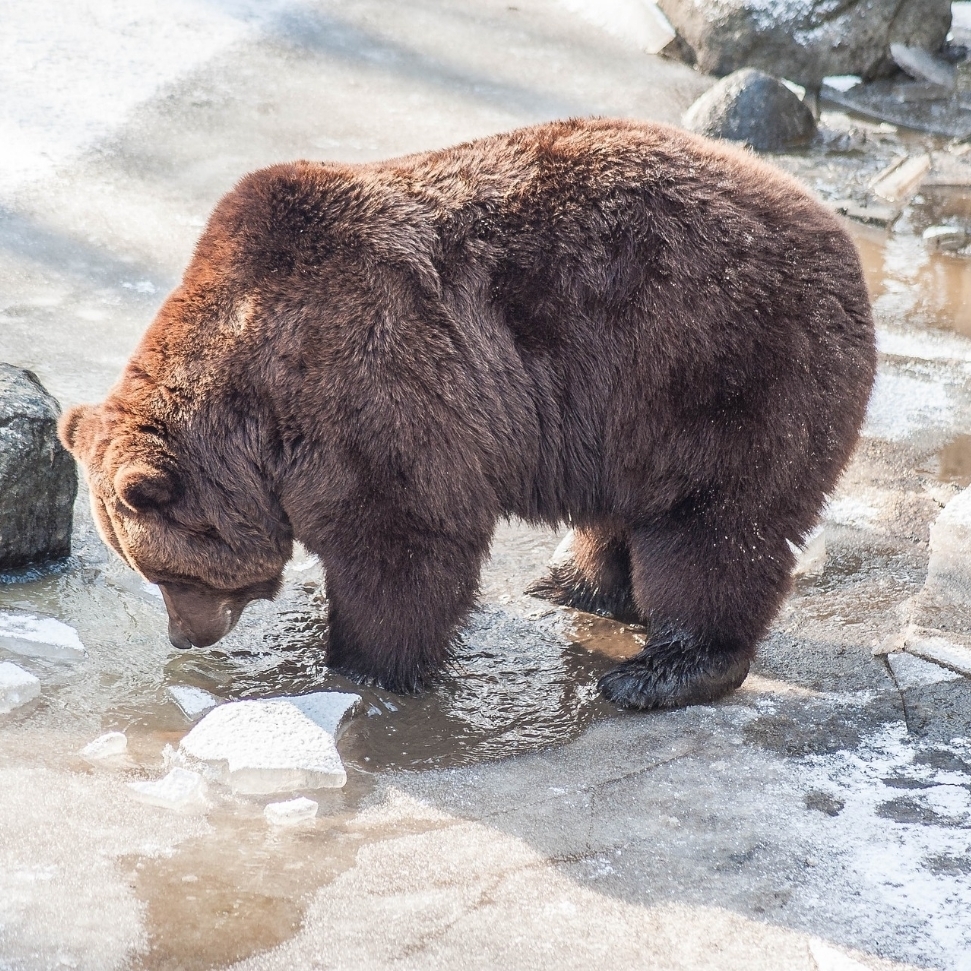 Tonight's JV/Varsity Girls home Basketball games vs Ava are postponed. Reschedule for February 22nd. 6:00 pm JV start followed by the Varsity game. This will not change Senior Night. Girls Basketball Senior recognition will stay scheduled for February 16th.
Photo of the Week. Photographer Emma Collins, Sophomore. Subject Chelsea Wake, Sophomore
No School Today - Monday January 30th
No school on Friday, January 27. Have a great weekend!
Boys basketball update. Family pharmacy MG Tourney. No games Thursday night Friday schedule Varsity 3:30 Liberty vs Mg 5:00 marshfield vs WS 6:30 Forsyth vs licking 8:00 Hartville vs Norwood JV 3:30 marshfield vs Ws 5:00 Liberty vs MG 6:30 Hartville vs Norwood 8:00 Forsyth vs licking.
No school tomorrow; Thursday, January 26 in Willow Springs. Enjoy!
No School on Wednesday, January 25. Enjoy your snow day!
Boys Basketball Schedule Update. Schedule changes due to winter weather in the forecast on Tuesday. Tonight the Varsity will play Hartville at 3:30pm in the MG Arena. Jv will play at 5:00 pm in the old HS gym.
Photo of the Week (Michael Buster, Senior)
What do Spider-man, Dolly Parton and Willie Nelson have in common? They are all topics for sophomore research papers! The creator of spider-man, Dolly and Willie all have founded organizations to offer help to people in our country. Each student chose a charity supported by a celebrity to write about.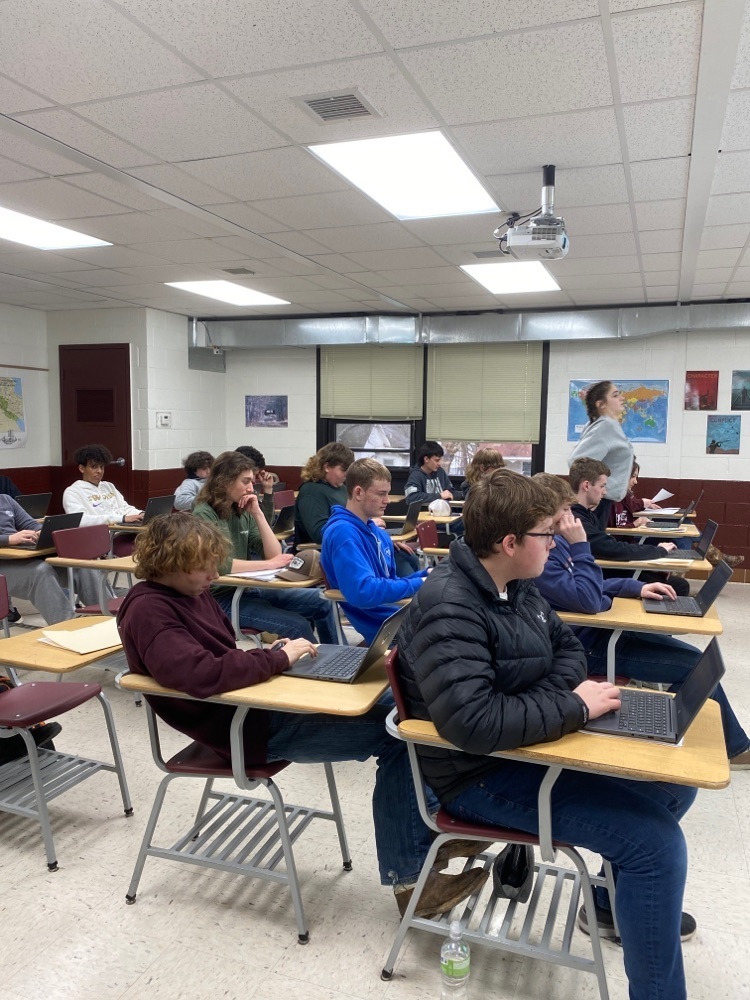 Join Bear Media Productions tonight on our livestream as the Willow Springs Bears take on the Greenwood Blue Jays. Only 2 quarters JV. Livestream will begin at the tip-off of the Varsity Contest.
https://youtu.be/Nsb5p2gT04o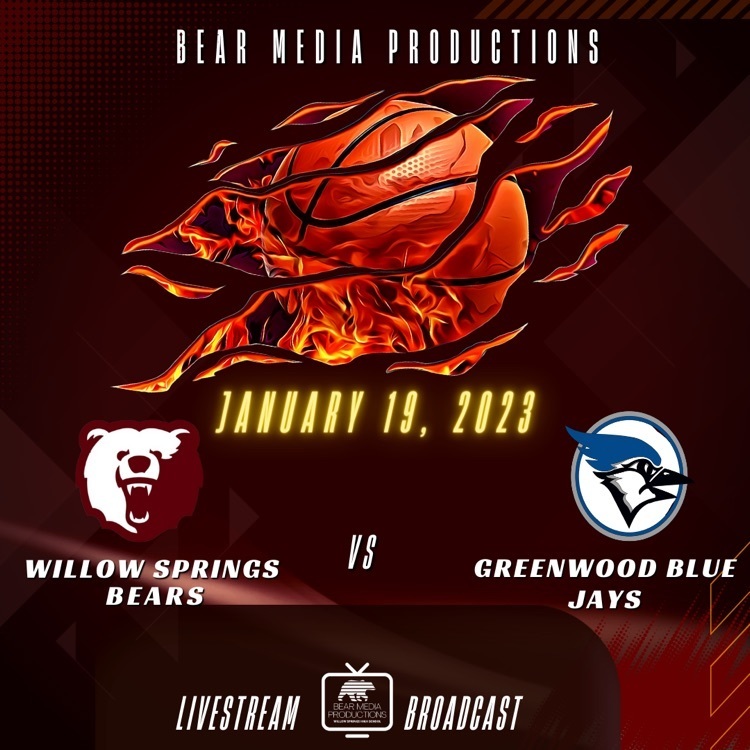 No school on Monday, January 16 in observance of Martin Luther King Jr. Day. Enjoy the three day weekend!
Prom will be held at Dolly Parton's Stampede followed by Incredible Pizza on April 22-23. If attendance percentage for this year is less than 90%, you are not eligible to go to Prom. Also, if you have more than 15 days served in Bear Recovery, you are not eligible. More information is coming soon.
Parent survey from MSBA/PTA is now available. Please consider providing valuable feedback to our schools. Thank you!
https://t.ly/mweq
The Willow Springs R-IV School Board is seeking qualified applicants to fulfill a partial term on the Willow Springs School Board. The term will run until the 2024 April Election. Applications will be available at the Central Office, 215 W. 4th St. Monday-Friday 8:00am to 4:30pm and must be submitted to the Central Office by 4:30 PM on January 27, 2023. Applications will be reviewed by the Board at the February 6th Special Session Meeting starting at 6:00pm. The chosen candidate will then be sworn in at the conclusion of the meeting. If you have any questions, please call the Central Office at 417-469-3260 ext. 400.
Kaylee Pendergrass and Madison Bay are hosting this year's Pink Out game on Feb 7. They are selling t-shirts and bracelets; proceeds will benefit a local family battling cancer. Shirts (S-3XL) $15/bracelets $2. Forms are by Mrs. Jenny's window. Orders due Jan 20th.
The date for Senior Project Night 2023 will be April 27th. The showcase will open to the public at 3:30 pm and remain open until 5:30 pm. Presentations will begin at 5:00 and run every twenty minutes until 7:30. Our students have worked extremely hard this year and we are excited for them to present their hard work to you. Updates to follow.