Bear Basketball tonight at home vs Houston. 6:00pm JV Start followed by varsity. Tonight we recognize our senior basketball, cheer and jazz band members! This is scheduled between contests. Come out tonight and cheer on the bears!!
Reminder: Teacher Professional Development Day tomorrow (Friday) and Monday is President's Day. Classes will resume at WS on Tuesday, Feb. 21. Have a great weekend!
MS Student Leadership has been busy this week! They have been working hard relocating the Bear Store to a new and improved location! Check out the tour!
https://youtu.be/tTV9PyVYr_U
Lady Bear Basketball tonight at home vs Houston 6:00pm JV start Followed by varsity Tonight has been designated senior night. Senior recognition will be between contests. Come out to Munford Gymnasium tonight and cheer on our Lady Bears!!
Tonight the Boys Basketball team travel to Cabool to take on the Bulldogs in SCA play. Make the short trip over and support the bears!! 6:00pm JV start. Followed by Varsity.

Get out and support our Lady Bear Basketball team tonight at Cabool! 6:00pm JV start-2 quarters Followed by the Varsity
Photo of the Week (Gabby Beltz, Sophomore)
Tonight: Boys Basketball at The Mtn Grove Arena: 6:00pm JV start. Followed by Varsity Saturday: Varsity Boys at Thayer 2:00pm Varsity Girls home vs Ellington 2:00pm Get out and see some basketball and cheer on the Bears !!
Bearcast Episode 2 "Bears Talk Tech" Join Caleb Ward and Gabe Story as they discuss Netflix, Tesla, Iphone, and more!!! Reminder let us know if you have episode ideas. Our Bear Media Productions would love to host episodes that interest you.
https://open.spotify.com/episode/6NdDSzqCoGZuYJqSrEecUl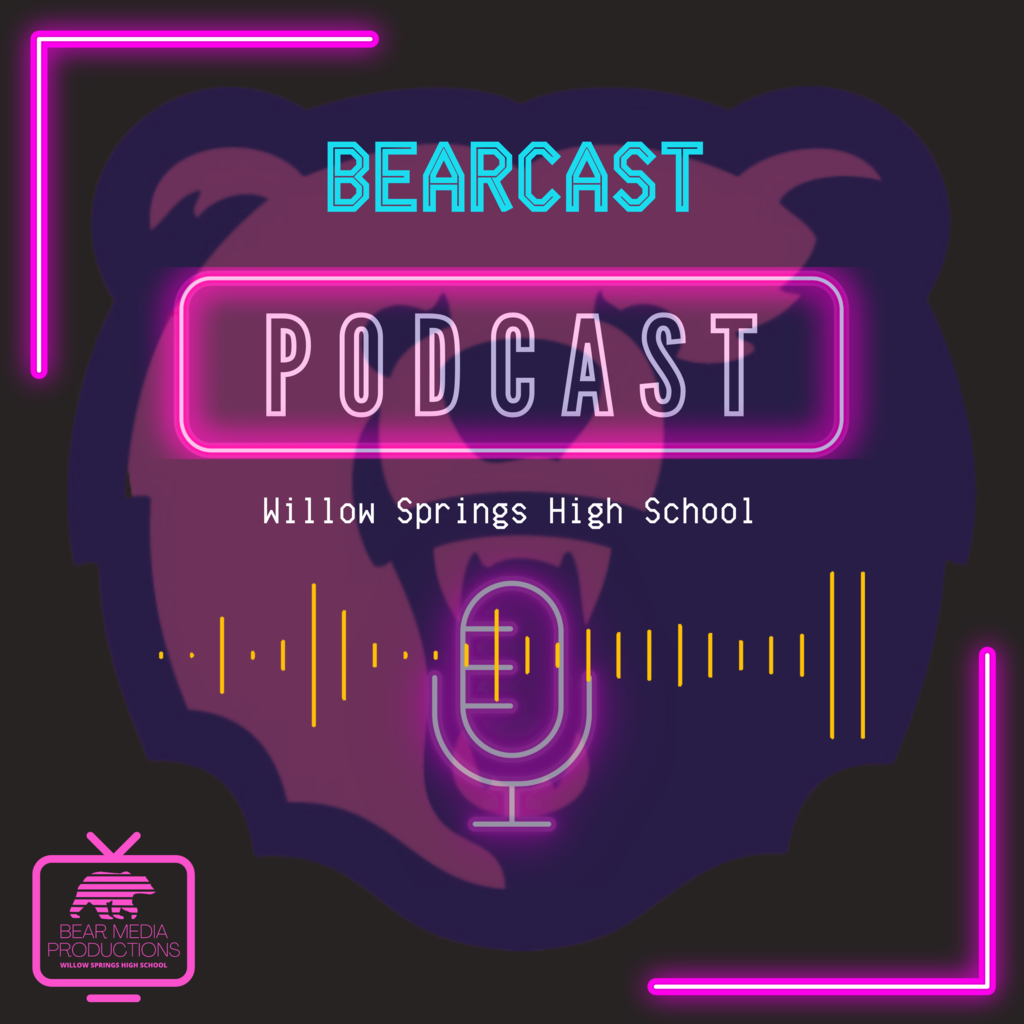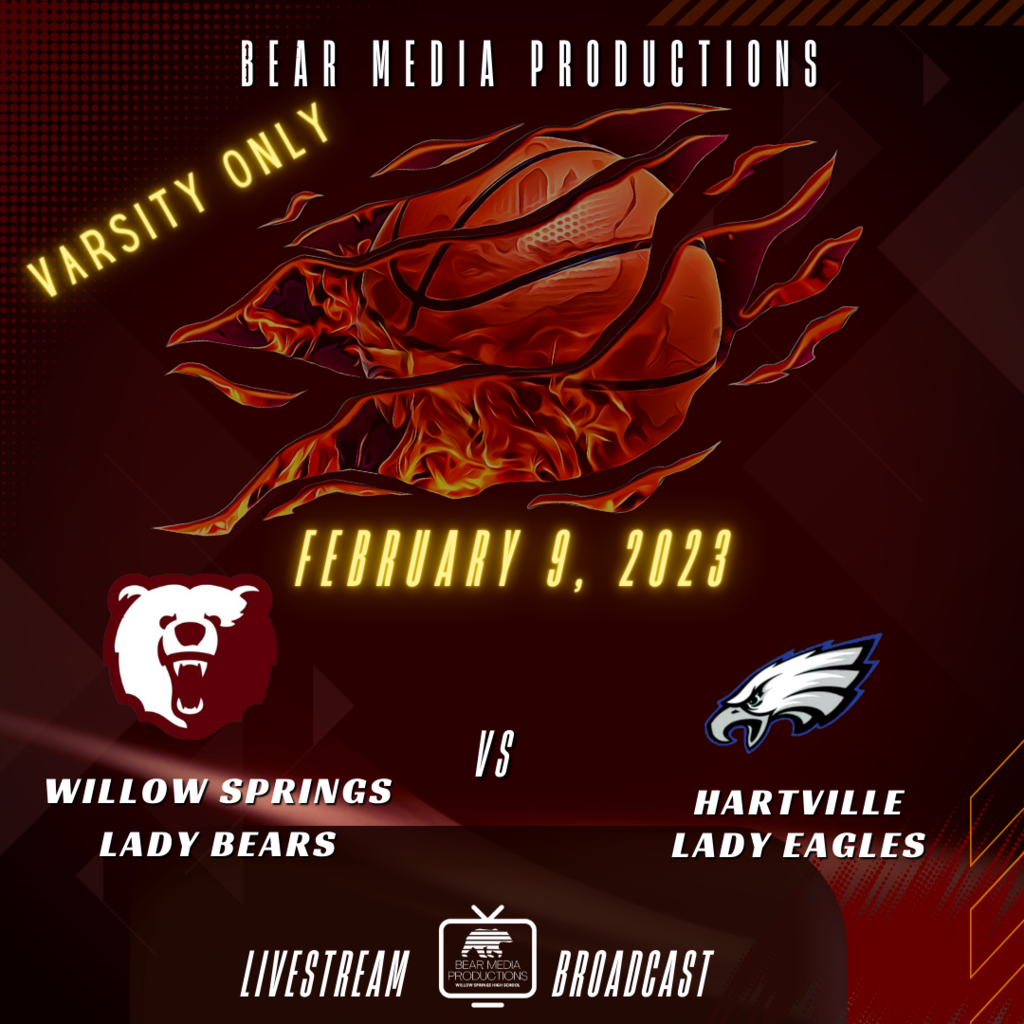 Lady Bear Basketball tomorrow vs Hartville will be Varsity only. Tip Off 6:00pm !! Don't miss it! Come out and cheer on the Lady Bears!
Always looking for something new. . so here it is. . The Bearcast Spotify Channel is our Willow Springs High School Podcast that will contain episodes hosted by Willow Springs High Schools Students. Our first episode is just an intro but we will be uploading episodes each week. If you have any episode ideas let us know your ideas by emailing
lees@wspgs.com
. Here is the spotify link:
https://open.spotify.com/show/337q86BC5cmAKWtsy7U9xm?si=e2c8d7e95c374c34
Boys Basketball Schedule Updates: Boys game at Thayer February 11th will now be Varsity only starting approximately at 2:00pm following a Thayer Varsity girls game. Game added. February 21st at McDonald County(Anderson,MO) 5:00 pm start Varsity only.
Bear Media is at it again. . . join us tonight for the "Pink Out" game. The Willow Springs Bears will be taking on the Ava Bears this evening at Munford Gymnasium. The livestream will begin during the tip off of the varsity contest.
https://www.youtube.com/watch?v=kDN_l1mcEgA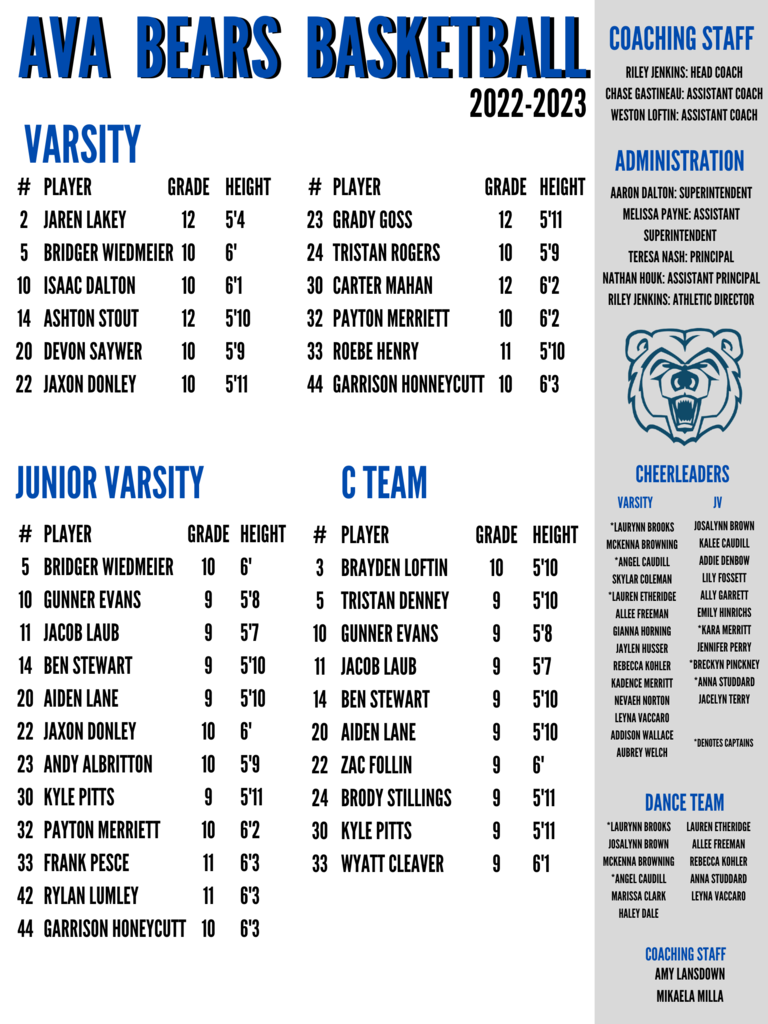 Join us on February 28th from 5:30-7:00. The middle school and elementary will both be hosting Family Reading Nights during that time as well.

The Willow Springs School would like to thank the school counselors for their commitment to the students and staff- Happy School Counseling Week!